Safety, Fun and Learning
The instructors of Rod Roy Snow School follow the principles and teaching techniques of the Canadian Ski Instructors Association (CSIA) and the Canadian Association of Snowboard Instructors (CASI).

Many professionals in the ski industry remark on the unique qualities of Rod Roy instructors. Our instructors are committed and passionate about teaching skiing and skiing itself, and have always focused on fun in their lessons. Snowboarding and skiing are dynamic sports, so the lessons should be positive, light and fast-paced. Rod Roy instructors understand what the students want and structure their lesson plans so their students learn new skills in a safe and fun environment.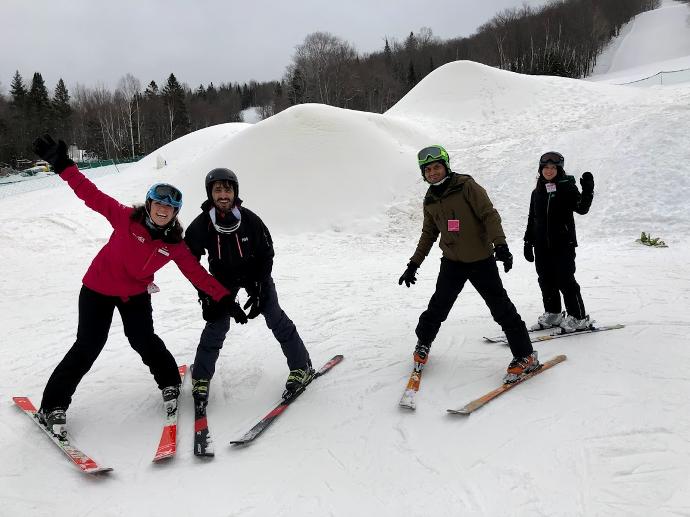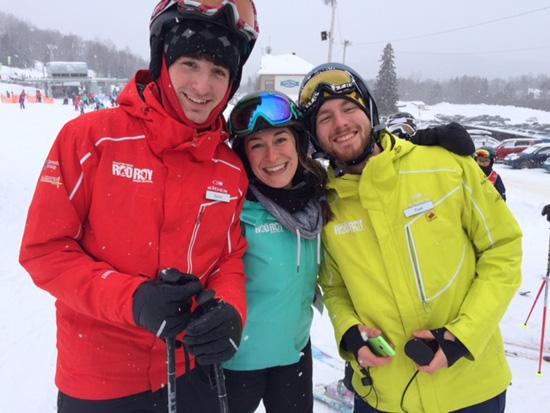 Teaching with Rod Roy
Want to share your passion for skiing or riding with others? We are recruiting ski and snowboard instructors for the upcoming winter. Requirements: a positive attitude, strong sense of responsibility, minimum strong-intermediate level skills, have completed high school (i.e. at least CEGEP-age).
No experience teaching? No problem - we will train you at our pre-season training sessions in early December. Teaching with Rod Roy is a great way to ski for free, meet new people, develop your skills, and most importantly, HAVE FUN.
Questions? Contact Cam at [email protected] or 514-626-6240.
More info (link to staff website)

Support Staff
In addition to instructors, we also have positions available for:
bus supervisors
bus assistants
support vehicle driver