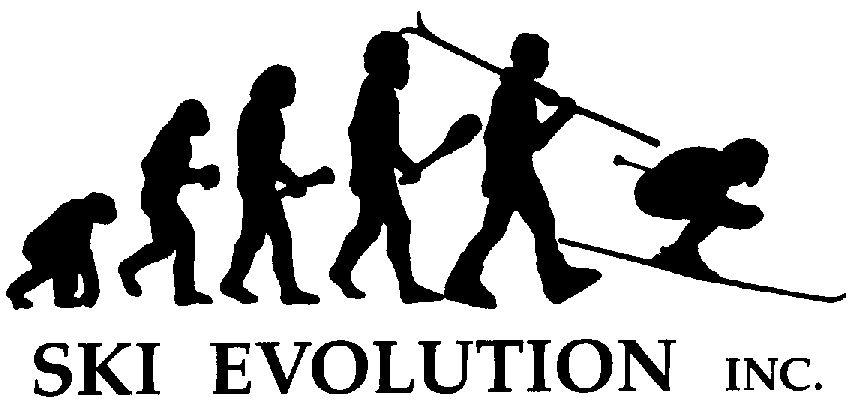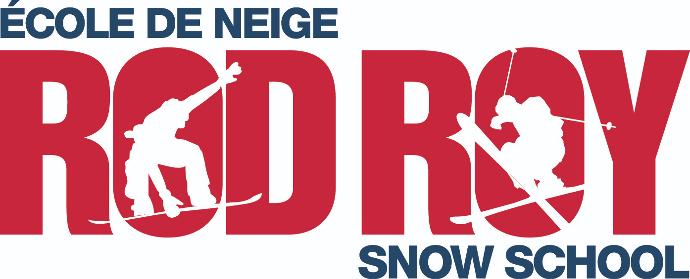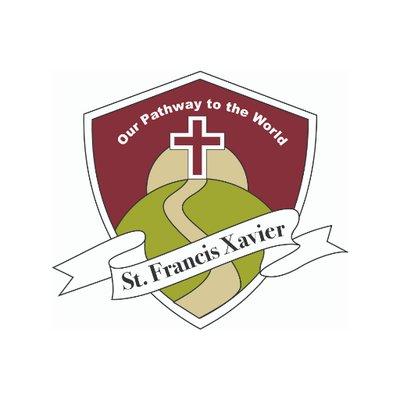 For more information about the trip, please contact: Ms. Comerford or Mr. Doyle
Mont Sainte-Anne is one of the premier ski resorts in Eastern North America - with abundant snowfall, amazing views and terrain for all levels of skiers and riders.
Students attending the St. Francis Xavier Catholic High School Ski and Snowboard Trip will be staying at the Delta Marriott Mont-Sainte-Anne, situated at the base of the mountain. There is a limited amount of space and applicants will be accepted on a first come, first served basis.
All students must wear helmets while skiing and riding.


The trip includes:
Deluxe coach bus transportation to/from OTTAWA
Accommodations for two nights
Supper meal at a traditional Sugar Shack on Orleans Island (Le Relais des Pins)
Lift tickets: 3 days at Mont Sainte-Anne
Ski instruction (must pre-register)
Services of a Ski Evolution guide
Trip Itinerary
St. Francis Xavier Catholic High School
SKI & SNOWBOARD TRIP ITINERARY
February 22-24, 2024
Thurs. February 22
06h00 ​Bus arrives at St. Francis Xavier Catholic High School, 3740 Spratt Rd., Ottawa
06h30 ​Departure from St. Francis Xavier Catholic High School.
09h45 ​Use Hwy 30 south of Montreal. Stop at St. Liboire Exit 145 for a break.
12h30 ​Arrival at Delta Mont Sainte Anne by Marriott. Luggage into storage.
13h00 ​Skiing at Mont Ste. Anne (12h30-21h00)
13h00 ​Beginners and persons requiring ski rentals will go to Sports Alpins with Rep.
13h30 ​Ski and snowboard lessons available to all levels. Students must register in
​ ​ advance for these lessons.
17h30 ​Dinner in the cafeteria at the base of Mont Saint-Anne (student's responsibility).
18h00 ​Resume night skiing.
20h00 ​Return to the hotel to the baggage storage area. Check-in.
23h00 ​No noise after 11:00 p.m.
Fri. February 23
08h45 ​Breakfast in the Mont Ste. Anne cafeteria (student's expense). Teachers will distribute lift tickets at breakfast.
09h30 ​Skiing!! Snowboarding !! Skiing!!
16h00 ​Skiing ends. Return to the hotel.
17h30 ​Departure for Quebec City
18h15 ​Supper (provided) at a Sugar Shack on Ile d'Orléans – traditional meal with musician
19h15 ​Coach bus to Old Québec City.
19h30 ​Self-guided walking visit of Old Quebec City.
21h15 ​Return to the hotel
23h00 ​Students in their respective rooms
23h00 ​No noise after 11:00 p.m.
Sat. February 24
08h45 ​Load bags into storage room. Rooms to be cleaned and checked by
​ ​ one of the teachers. Return room keys to the teachers.
09h00 ​Breakfast in the cafeteria at Mont Ste. Anne (student expense)
09h15 ​Skiing and snowboarding at Mont Ste. Anne
14h30 ​Return rental equipment to Sports Alpins.
14h45 ​Meet the coach bus at the hotel. Remove your bags from storage and load them onto the bus.
15h00 ​Departure for Ottawa.
17h30 ​Stop en-route for a quick snack at Berthierville (Exit 144 off Hwy.40W).
​ ​ Choice of McDonalds, Tim Horton's, Harvey's, Subway, Mike's Submarine
20h30 ​Approximate arrival time in Ottawa.
Phone Number at Delta Marriott Mont Ste. Anne (418) 827-5211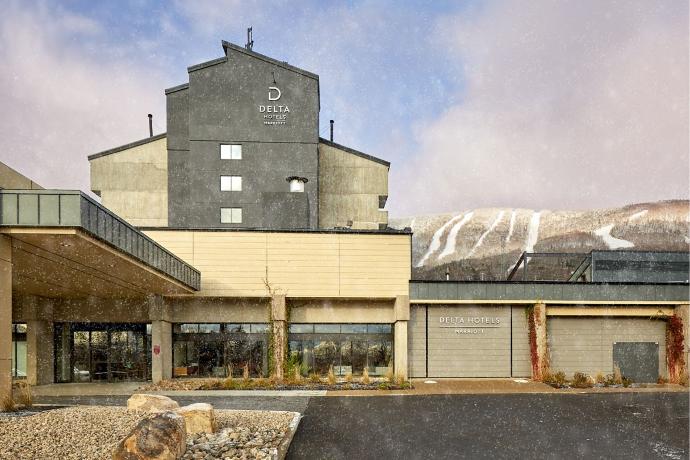 Lodging
DELTA HOTELS BY MARRIOTT, MONT SAINTE-ANNE: The rooms have two queen beds and accommodate 4 students per room.
Situated at the base of Mont Sainte-Anne. Ski in/ski out!
Transportation by deluxe coach bus
Amenities included: washroom, TV-DVD, comfortable seats and large luggage compartments. Relax and enjoy the ride to the slopes!
Departure: 06h15-06h30 AM (please arrive at school no later than 06h00)
Return: 8:30 PM approx.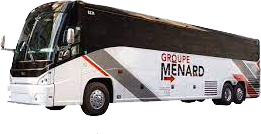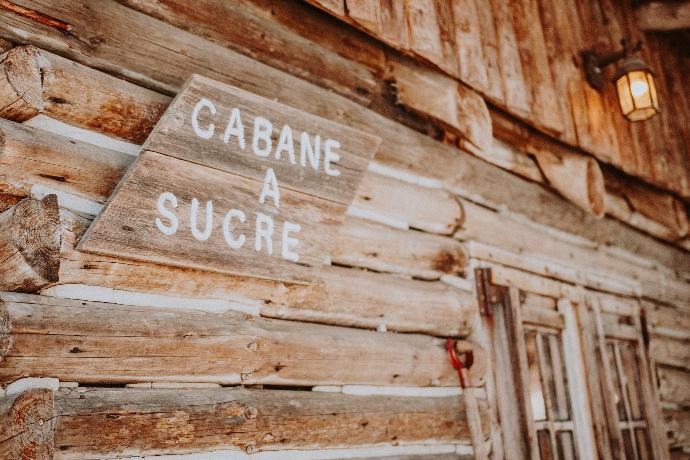 A Night at the Sugar Shack!
Discover a traditional sugar shack on Île d'Orléans, just a short bus ride away. Your group will leave full...guaranteed! In addition to the hearty food, you can expect live music, dancing and of course, tir d'érable sur neige!
Cost and Payment
PACKAGE COST PER STUDENT : $505.00
PAYMENT METHOD: Please make your payment using St. FX "School Cash Online" system. This must be completed before submitting your application and by November 17th at the latest.
Refund: There is a minimum $250 penalty on all refunds. There is no refund for cancellations less than 30 days prior to departure.
Equipment Rentals: If you require equipment rentals, please add to your payment. Rentals cost for 3-days are $102 for a set of ski equipment or snowboard equipment. Helmets are compulsory for all students (they can be rented for $27 for 3 days).
All students will be required to sign and respect a Behavioral Contract. Any unacceptable behavior will result in a telephone call home informing you that your son/daughter will be sent home at your expense. There will be no refunds issued under these circumstances. I understand that you are acting as agents for the bus, ski centre, lodging provider and/or restaurant service, if provided, and hereby waive any claims of any nature whatsoever. While you will provide competent staff and all reasonable precautions will be taken to avoid injury or damage I fully accept that accidents may occur and, consequently, I hereby waive, renounce and release you and/or the staff from any and all liabilities of any nature whatsoever. Moreover, I hereby waive, renounce and release you from any claim with respect to loss or damage of property.

Completing this form will constitute your acceptance of our privacy terms and conditions. We will handle your personal data as per our Privacy Policy.

For more information about the trip:
Please contact: Ms. Comerford or Mr. Doyle